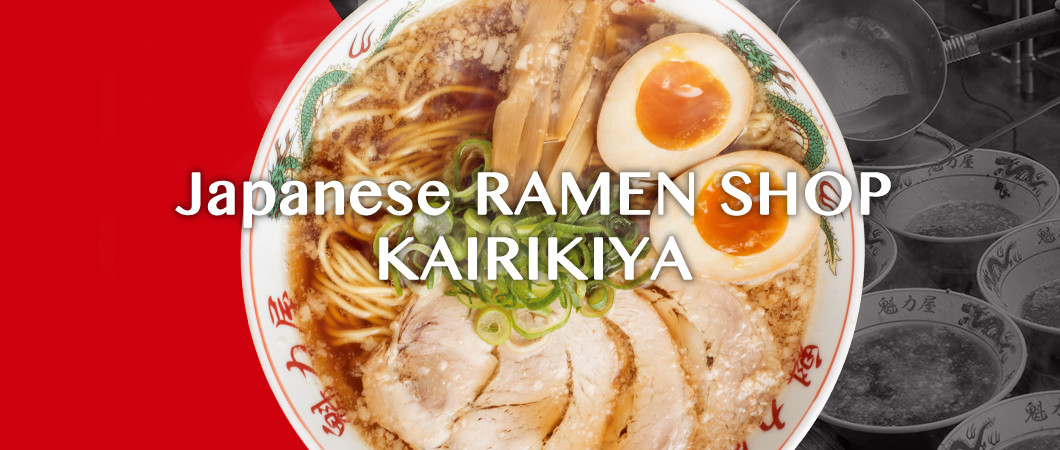 About KAIRIKIYA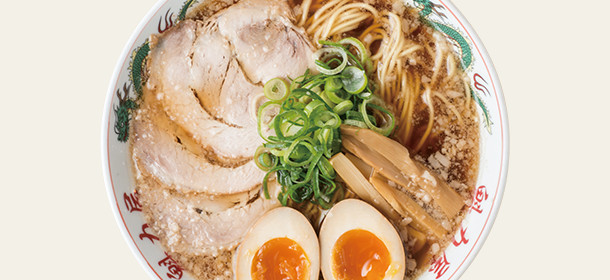 Kitashirakawa, Kyoto Seabura Special Shoyu Ramen
The taste of street food
Descended from Kyoto Ramen
Our specialty Seabura Special Shoyu Ramen
Light but still has a depth of flavor
Please try Kairikiya's specialty ramen.
Menu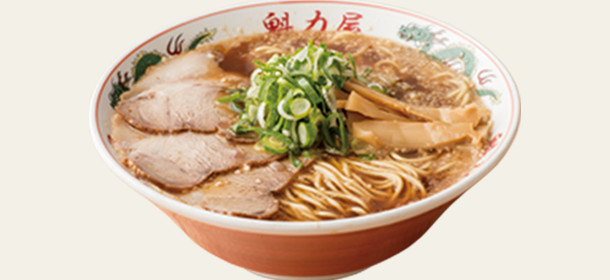 Special Shoyu Ramen
The starting point of the Seabura Shoyu Ramen (Special Shoyu Ramen).
The Special Shoyu Ramen was perfected through research on the long-standing ramen shops of Kyoto.
It's a ramen you could eat every day, enjoyed by both the young and old. We have created a ramen with a simple and familiar flavor.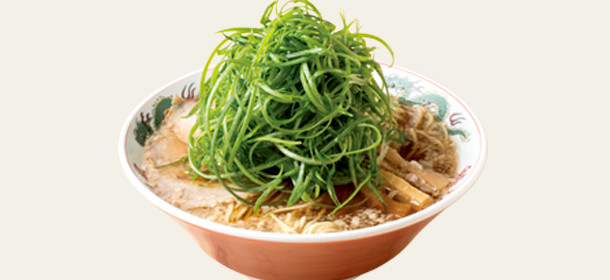 Kujo-Green Onion Ramen
(Special Shoyu Kujo Negi Ramen)
Ramen with an abundance of sliced Kujo-Green Onions on top.
There is a limit to the number of bunches of green onion each store can get in a day so we have limited the number of servings on offer.
Message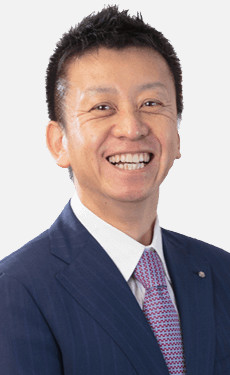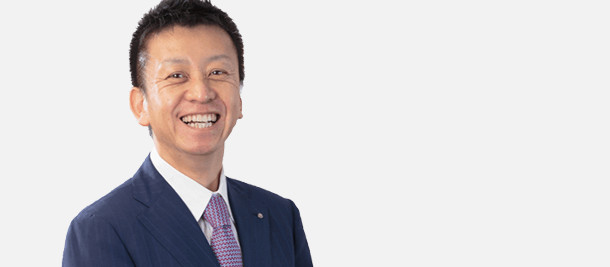 Ramen Kairikiya was created in June 2005 at Kitashirakawa, Kyoto.
After inheriting the Seabura Shoyu Ramen (Special Shoyu Ramen), said to be the Kyoto ramen, from a long standing ramen store, and repeatedly improving on it we have perfected the current Seabura Shoyu Ramen (Special Shoyu Ramen) which is 'light but has a depth of flavor'.
Now we have spread out from Kyoto to Osaka and Hyogo and even further to Kanto and Tohoku. Thanks to this we have many loyal customers.
We have expanded the stores in order for all people in Japan to be able to know and taste the Kyoto Ramen.
As we have taken Kyoto Ramen to the nation we would like to share it with the world in the near future.
We are still starting out but please continue to enjoy Ramen Kairikiya.
Ramen Kairikiya president

History of KAIRIKIYA
Jun. 2005

The head office for Kairikiya Ramen was founded in Kitashirakawa Sakyo, Kyoto.

Jun. 2006

Expanded to Osaka.

Sep. 2006

Expanded to Hyogo.

Dec. 2009

Expanded to Kanagawa.

Jan. 2010

Expanded to Tokyo.

Jul. 2010

Kairikiya Headquarters moved to the current location Kitayama in Kita Ward of Kyoto City.

Nov. 2010

Expanded to Chiba.

Dec. 2010

Kairikiya Kanto Business Headquarters established in Yokohama, Kanagawa.

Jun. 2011

Expanded to Saitama.

Apr. 2012

Expanded to Miyagi.

Oct. 2012

Started the Kyoto Kujo-Green Onion Ramen Battle. Acquired first place in sales, won the 'semi
grand prix' and 'top design award'.

Nov. 2013

Expanded to Mie.

Jul. 2014

Expanded to Shizuoka.

Dec. 2014

Expanded to Aichi.

Apr. 2015

Expanded to Okinawa.

Jun. 2015

Founded 10 anniversary.

Jun. 2015

Expanded to Bangkok "SAHA Group Fair" opened in Thailand.

Apr. 2016

Expanded to Nara.

Aug. 2016

Kairikiya Headquarters moved to Shijo Karasuma.

Dec. 2017

Expanded to Gifu.

Aug. 2018

A charity auction of the kitchen car used in the social contribution activity "Demaetai" was held.
All proceeds will be donated to the "Hinokibutai Charity Fund"

Sep. 2018

Opened a test kitchen on the 4th floor of Kawaramachi Sanjo store (Nakagyo-ku, Kyoto)

Jun. 2019

New business format "Karatamaya" opened in Asahi Ward, Osaka City.

Aug. 2019

Opened a new business format "Tanmen and Gyoza KIBARU" in Shimogyo-ku, Kyoto

Jun. 2020

Founded 15 anniversary., total number of stores reached 100

Dec. 2020

Opened a new business format "Hakata Ramen Zyunton" in Nakagyo-ku, Kyoto
Store Information